CLOSED for the season!

Wellwood Orchards will HOST a Bird Swap on May 20, 2023.
10:00 AM to 2:00PM
Please read all information below from the Vermont Chicken and Fowl Enthusiasts. Contact
Tanja at….. [email protected]
The  Swap is scheduled for May 20th at Wellwood Orchards from 10-2. Set up starts at 9 and we'd like everyone picked up by 3.
Wellwood Orchard is a wonderful place that is Family Friendly with a Petting zoo, and a Country store. (Opens in June)
1. 𝐍𝐨 𝐛𝐢𝐫𝐝𝐬 𝐨𝐯𝐞𝐫 𝟐𝟎 𝐰𝐞𝐞𝐤𝐬 𝐨𝐟 𝐚𝐠𝐞 𝐮𝐧𝐥𝐞𝐬𝐬 𝐭𝐡𝐞𝐲 𝐚𝐫𝐞 𝐟𝐫𝐨𝐦 𝐚𝐧 𝐍𝐏𝐈𝐏 𝐟𝐥𝐨𝐜𝐤 𝐨𝐫 𝐡𝐚𝐯𝐞 𝐛𝐞𝐞𝐧 𝐭𝐞𝐬𝐭𝐞𝐝 𝐓𝐇𝐈𝐒 𝐘𝐄𝐀𝐑 𝐚𝐭 𝐚𝐧𝐨𝐭𝐡𝐞𝐫 𝐬𝐰𝐚𝐩. (𝐕𝐞𝐫𝐦𝐨𝐧𝐭 𝐁𝐢𝐫𝐝 𝐅𝐚𝐧𝐜𝐢𝐞𝐫𝐬 𝐡𝐚𝐬 𝐚 𝐬𝐰𝐚𝐩 𝐬𝐜𝐡𝐞𝐝𝐮𝐥𝐞𝐝 𝐩𝐫𝐢𝐨𝐫 𝐭𝐨 𝐭𝐡𝐢𝐬 𝐨𝐧𝐞 𝐚𝐧𝐝 𝐲𝐨𝐮 𝐜𝐨𝐮𝐥𝐝 𝐡𝐚𝐯𝐞 𝐲𝐨𝐮𝐫 𝐛𝐢𝐫𝐝𝐬 𝐭𝐞𝐬𝐭𝐞𝐝 𝐭𝐡𝐞𝐫𝐞.)
2. 𝐎𝐮𝐭 𝐨𝐟 𝐒𝐭𝐚𝐭𝐞 𝐛𝐢𝐫𝐝𝐬 𝐦𝐮𝐬𝐭 𝐡𝐚𝐯𝐞 𝐝𝐨𝐜𝐮𝐦𝐞𝐧𝐭𝐚𝐭𝐢𝐨𝐧 𝐨𝐟 𝐛𝐞𝐢𝐧𝐠 𝐍𝐏𝐈𝐏/𝐀𝐈 𝐜𝐥𝐞𝐚𝐧
3. 𝙋𝙡𝙚𝙖𝙨𝙚 𝘿𝙊 𝙉𝙊𝙏 𝙗𝙧𝙞𝙣𝙜 𝙙𝙤𝙜𝙨
4. Do not bring sick or parasite (external or internal) infested birds. One of us will be taking a peek at birds to make sure that everyone looks ok.
These swap rules apply to chickens, ducks, guineas, peafowl, quail, geese and chukars etc.
If you're a crafter and make thing that are FOWL related like nest boxes, feeders, show crates, chicken saddles please feel free to bring those as well.
If you have any of the following
you are welcome to bring them to sell.
𝐈𝐟 𝐲𝐨𝐮'𝐝 𝐥𝐢𝐤𝐞 𝐭𝐨 𝐬𝐞𝐭 𝐮𝐩 𝐟𝐨𝐫 𝐟𝐨𝐨𝐝 𝐨𝐫 𝐛𝐢𝐫𝐝𝐬/𝐚𝐧𝐢𝐦𝐚𝐥𝐬 𝐭𝐨 𝐬𝐞𝐥𝐥, 𝐩𝐥ea𝐬e 𝐦es𝐬a𝐠e
Tanja ( [email protected])
𝐬𝐨 𝐰𝐞 𝐜𝐚𝐧 𝐚𝐫𝐫𝐚𝐧𝐠𝐞 𝐬𝐞𝐭 𝐮𝐩 𝐬𝐩𝐨𝐭𝐬. 𝐅𝐨𝐨𝐝 𝐬𝐞𝐭 𝐮𝐩𝐬 𝐰𝐢𝐥𝐥 𝐧𝐞𝐞𝐝 𝐭𝐨 𝐛𝐞 𝐚𝐰𝐚𝐲 𝐟𝐫𝐨𝐦 𝐚𝐧𝐢𝐦𝐚𝐥𝐬
For lunch we will have Burgers, Hot Dogs, chips and drinks to purchase.
*There is no fee to set up but I would encourage everyone who does to make a small $5 donation towards the orchards petting zoo."
529 Wellwood Orchards Rd. Springfield, VT 05156
This is being run by the Vermont Chicken and Fowl Enthusiast members. Feel free to join us on Fb.

WELL
SAFE
We appreciate all of our customers. Be safe and healthy. Take care of yourself and each other.
The difference in Wellwood's is Flavor!   
802-263-5200
Check out our tips & tricks here!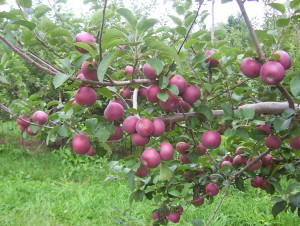 Always call for conditions if you are traveling far. 802-263-5200
·
We will have a few picnic tables out during the season. Please be courteous and do not linger.
·
NO PETS ALLOWED at the orchard
·
Please continue to support us by PAYING for ALL fruit picked.
· Pay into the money box unless there is an attendant
· Wash your hands before and after visiting
· Never PICK UP the animals
· Never CHASE the animals
· Enter at your own risk, as always
We accept VISA, MASTERCARD, CASH & LOCAL CHECKS.

 cider donuts are weekends only,  during Apple Season, come early!
Wishing each of you HEALTH AND PROSPERITY every day of the Year! We are Thankful for you, our customers, friends and family.
Wellwood Orchards is a family owned and operated farm located in Springfield, Vermont. During apple season we have wagon rides into the orchard to pick your own apples or you can purchase already picked apples and other produce in our country store.  We grow many varieties of Apples, as well as Strawberries, Blueberries, Raspberries, Peaches, Plums, Pumpkins and more! While you're here enjoy our country store with Fresh Baked items that keeps the place smelling like grandma's kitchen! Also purchase Vermont Maple Syrup, Honey, Vermont Hand Crafts and many other delightful items.
Don't forget the petting zoo!

(a little orchard humor video with the hens)
529 Wellwood Orchards Rd. Springfield, VT 05156
*see our APPLES APPLES APPLES page for varieties we are picking*
529 Wellwood Orchard Road
Springfield, VT 05156   

802-263-5200

---
529 Wellwood Orchards Rd. Springfield, VT 05156
Directions from the North:
Take Interstate 89 South to Interstate 91 South.
Follow Interstate 91 to EXIT 8, the Ascutney Windsor exit.
Turn right at the end of the Exit ramp. Follow for about 2 miles.
There will be a State sign indicating Wellwood Orchards Next Left.
Take this Left (Weathersfield Center Road) and follow for about 4 miles,
Wellwood Orchard Road is on the right, follow for about 1/2 mile, and there you are!!
Directions from the South:
Follow Interstate 91 North to exit 7.
Stay to the right when getting off the exit.
Follow this road into downtown Springfield.
When you get to a True 4 way Traffic light (not a yellow flashing light)
Go straight through and take your next right, Valley Street
Follow this road for about 4 miles. You will pass Crown Point
Golfing club, when you begin to go down hill you will take the left at the bottom of the hill
Onto Wellwood Orchard Road. Follow for about 1/2 mile, and there you are!!
As always, call from where you are, we will give you directions. 802-263-5200
Save
Save
Save
Save
Save
Save
Save
Save
Save
Save
Save
Save
Save
Save
Save
Save
Save
Save
Save
Save
Save
Save
Save